The Real Threats of Milton Mold Damage
9/6/2022 (Permalink)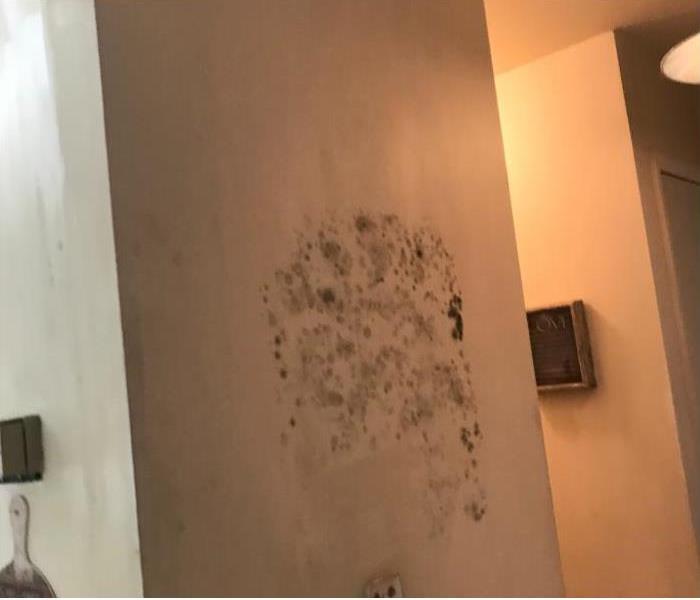 Contact our certified SERVPRO team to assess mold damage in your Milton home and complete remediation.
Mold Damage Requires Fast Action
If you are unsure how mold can impact your home or business, you are not alone. Many property managers and families significantly undervalue the threat that mold presents to a structure and how quickly the organisms can move and spread. Ulster County homes should not hesitate to contact experienced professionals if they suspect mold might exist. Addressing these concerns can reduce:
Damage to the impacted structure
Persistent moisture concerns
Harsh odors
Continually spreading organisms
Because of how threatening Milton mold damage can be after discovery, it is vital to have a team of professional remediators mobilizing to help. With our state-of-the-art equipment and continued training, we are skilled responders that can begin mitigative steps and containment as soon as we first arrive.
Is Mold Damage Possible in Your House?
Even with its lower population, neighborhood homes and businesses are greatly influenced by the moisture and groundwater from the nearby Hudson River. Mold growth is likely to result from prolonged exposure to moist conditions in the basement, attic, or other house areas.
How Does Mold Move?
Mold begins as microscopic particulates that circulate in the environment of each area in your house and outside. Spores can be released into the air and migrate through openings in the structure or pathways like the HVAC system to impact multiple areas simultaneously. Understanding this movement encourages our SERVPRO team to establish parameters of the work zone with HEPA filtration equipment and focus on containment.
What Types of Remediation Work Best?
Remediation is a combination of actions taken to remove active colonies. Naturally occurring mold spores are in nearly all environments, so we only act on these microorganisms when they have formed threatening colonies in the structure. With confirmed mold damage, we can choose among strategies like:
Surface Cleaning – This approach involves potent chemicals like antimicrobial products or inhibitors to eliminate spore activity on contact when colonies have not penetrated beyond the outermost layer.
Abrasive Tactics – When more invasive approaches are necessary, we can lean on sanding and media blasting techniques to eliminate set-in mold colonies.
Controlled Demolition – Demolition is one of the final measures considered for remediation and is an option when materials have become overwhelmed by intrusive colonies.
Will Mold Damage Repairs Be Needed?
Because of how destructive mold can be to homes, determining the extent of repairs and reconstruction needed is often necessary. The value of being a reputable full-service contractor is our ability to manage complicated situations that require both remediation and build-back services. With controlled demolition being one of the methods to remediate active colonies, several materials like drywall must be replaced.
Lingering Mold Effects
While SERVPRO can address many of the threatening aspects of mold development and colonization through the primary remediation phases and cleanup, some lingering effects can be a formidable obstacle for restorers. One of the more glaring concerns after surface cleaning is the residual musty odor in the house. Volatile organic compounds create harsh smells to accompany active mold development, making these scents worse the more concentrated the damage. Fogging and ozone are both direct approaches to resolving challenging malodors.
Milton mold damage is more of a threat to affected homes and businesses than occupants realize. Because spores can freely travel throughout the structure and form active colonies in moist environments, SERVPRO of Sullivan and South Ulster Counties team helps address the threat and repair any structural damages that allowed the initial moisture penetration. Give our experts a call today to help at (845) 791-7647.