Fire Damage to Exposed Beams in a Milton Home
4/16/2021 (Permalink)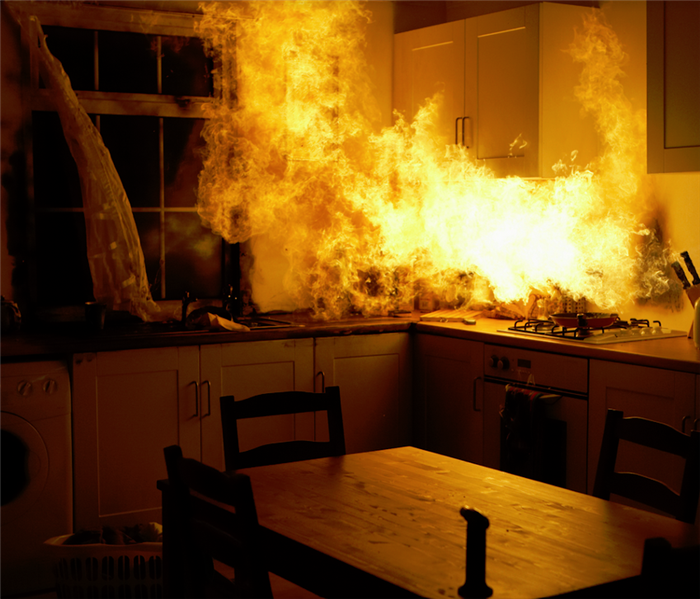 Regardless of the room the fire occurred in, team SERVPRO can help with remediation. We are standing by 24/7 for emergency calls.
SERVPRO technicians mitigate fire & smoke damage to structural elements with Precision in Milton
A kitchen fire in an open, farmhouse-style home caused smoke residue to spread quickly throughout the home. The exposed beams were impacted, and the home needs professional house fire cleanup.
SERVPRO Technicians Safely Clean & Restore Your Home
The need for fire damage restoration in Milton can take many forms. In the case of these exposed beams, our crew used dry ice blasting. This is a dry process that uses CO2 pellets. It is a gentle and non-abrasive cleaning method. The pellets evaporate when they hit the surface of the item being cleaned. This process allowed us to restore the beams to preloss condition. Other benefits of dry ice blasting include:
It produces no waste, so no need to worry about proper waste disposal
It is non-toxic and eco-friendly
It is quicker than traditional methods making it a time saver
It is a money saver – fewer materials and less labor time
No pressure washing, so no extra water to remove
When you require fire, and smoke damage restoration and cleanup, call the pros at SERVPRO of Sullivan and South Ulster Counties at (845) 791-7647.