How Effective are Products Against Microbial Growth during Water Cleanup?
10/19/2020 (Permalink)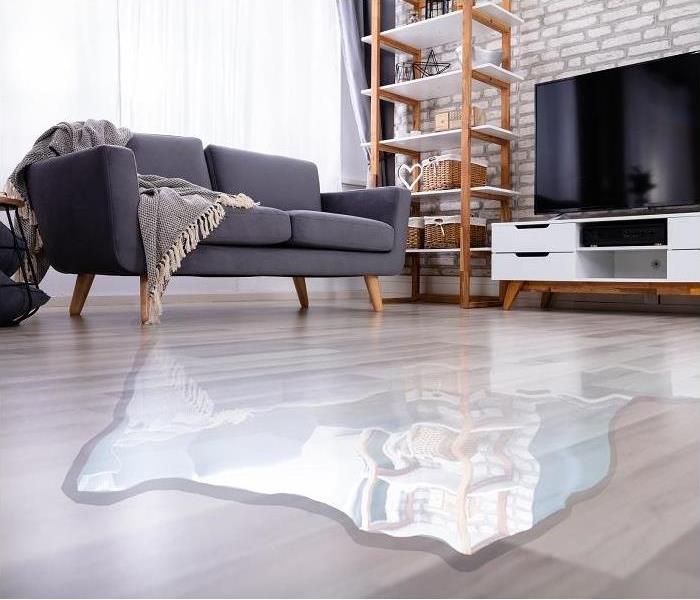 When water damages your home, call SERVPRO. We are here for all your water damage restoration needs.
SERVPRO Uses Water Restoration Products to Aid in Controlling Microbial Growth in Milton Properties
After a water leak in your Milton home, it is essential to clean the impacted area thoroughly to prevent microbial growth. Without proper cleaning, secondary damage such as mold growth or strong, musty odors may occur. Professionals typically use chemical agents for effective cleaning after a water leak in your house. SERVPRO technicians use antimicrobials to limit microorganisms from growing. They also use specially formulated EPA-registered disinfectants such as Sporicidin and Vanquish to destroy 99% microorganisms from contacted surfaces.
What are the Benefits of Botanicals Compared to Other Cleaners?
SERVPRO Has Botanical Options for Customers Who Prefer Them Over Chemical Cleaning Solutions
Water Cleanup in Milton does not have to include harsh cleaning chemicals. Some property owners and residents may have sensitivities to strong-smelling chemicals. In this case, SERVPRO technicians may choose to use a botanical such as Benefect or Concrobium. Botanicals contain thyme oil or citric acid in place of harsher cleaning chemicals. Another benefit of using botanicals in water cleanup is that they tend to have a pleasant scent.
What is the Difference between -Stats and -Cides?
Mildewstats and fungistats slow down fungi' growth on organic materials such as paper, leather, silk, or wool.
Biocides are chemical agents that kill organisms. Virucide kills viruses.
SERVPRO uses the term biocide to refer to any chemical agent or product that impacts microbial growth, such as bacteria or fungi.
What Are Some Common Ingredients of Chemical Agents?
Phenolics such as Sporicidin are used as a disinfectant.
Chlorines such as Vanquish are strong oxidizing disinfectants.
Quaternary Compounds such as Microban are effective, broad-spectrum, highly effective disinfectants.
For assistance with water cleanup, contact SERVPRO of Sullivan and South Ulster Counties at (845) 791-7647. We make it, "Like it never even happened."